Church SEO and Online Marketing
---
SEO and Online Marketing for Local Churches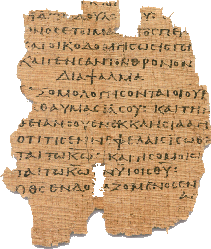 Koine is the Greek word for "common," and Koine Greek was the common language used by the ancient Roman empire. The people of Roman empire were separated by languages, cultures, and vast distances, but the common language of Koine Greek connected them and enabled collaboration and communication like never before. The early Christian Church used Koine Greek - the communication medium of their day - to share the teachings of Christ on early hand-written letters we now know as the New Testament.
Similar to Koine Greek of the first century, today the Internet connects people and helps people find what they are searching for. Just as the first centurcy church utilized the communications mediums of their day, today local churches must utilize the Internet - including Search Engine Optimization ("SEO") and online marketing - to connect with people in their community.
2012 update for our former clients: Koine Media is no longer accepting new non-profit ministry clients for Drupal website development, social media and SEO. We thank you for your past business and continued interest. We are focused on serving local churches under a new brand launching soon. Thank you!